Social Media and Recruiting
These are some of the top reasons human resources and talent acquisition professionals are utilizing social media to recruit top talent, according to Statista.
Additional Resources: What Can Social Recruiting Do For You? Using Social Media for Recruiting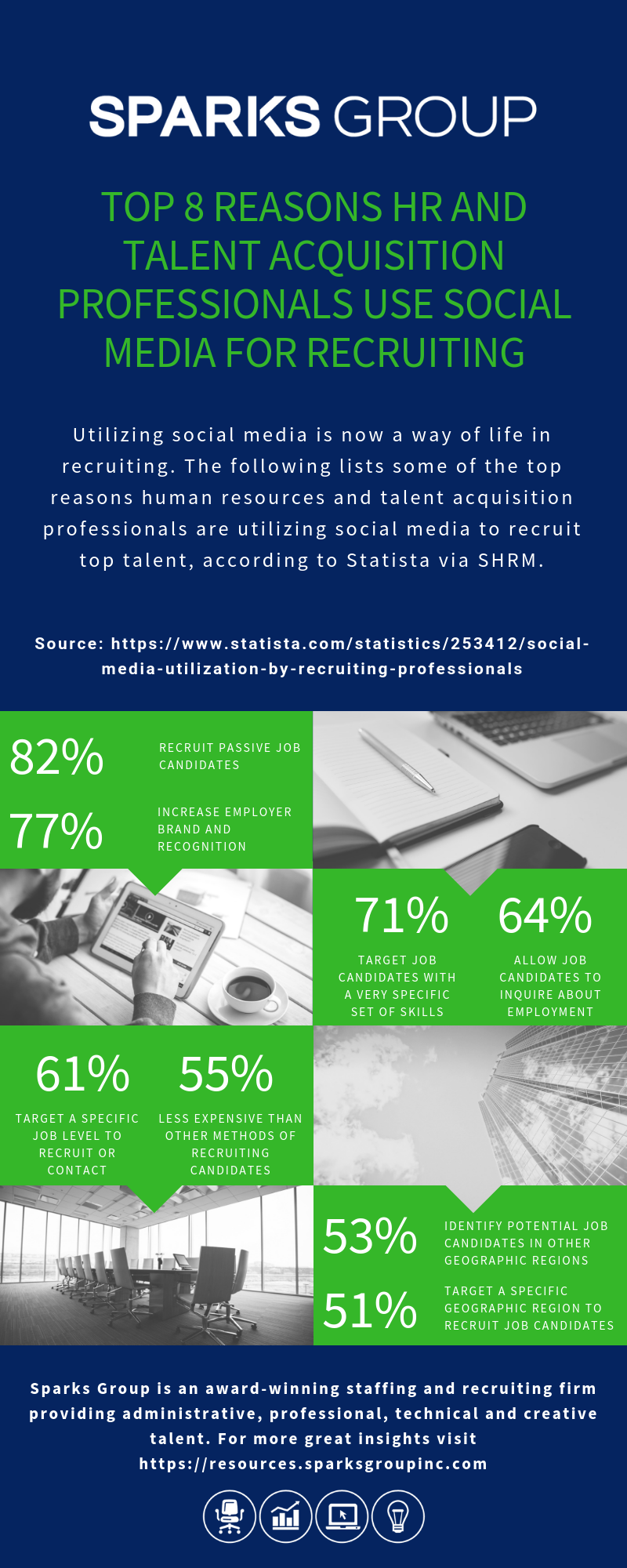 Source: https://www.statista.com/statistics/253412/social-media-utilization-by-recruiting-professionals
Get Started Today With Sparks Group!